You have questions regarding any features?
Ask us!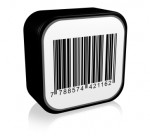 Point-of-Sale (screenshot)

Print professional receipts containing jewelry images (optional) (example) & be able to send the receipt as a PDF file by email
Bar-code scanning at POS
Integrated lay-away module & gift card tracking
On-the fly discounting without using a calculator – by dollar amount or percentage
Optional integrated credit-card processing
Real-time gold buying feature with live gold prices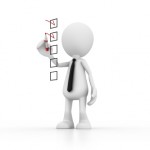 Stock & Inventory Control

Add new inventory in a fraction of the time using our patent pending PLEXUS network  (read what PLEXUS is all about), additional feature: receive/add Pandora inventory by vendors barcode. Scan… and it's part of your stock, even if it's a new product
add-by-invoice bulk item entry (screenshot)
Receive new stock by automatically created e-order lists
Get control over your inventory – know what sells in what departments and price points, and know what doesn't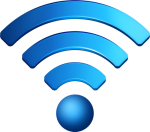 Yearly inventory control (even on tablets using wireless scanner) by bar-code – get instant reporting on what you found and what's still missing (detailed discrepancy reporting) (also TJS RF-ID enabled)
Inventory reports by department, vendor, optional case and tray location etc. (screenshot)
Imaging of up to 3 pictures per item, images can be attached to each item via the windows interface or taken by virtually any web-camera attached to your computer (see our price list for our recommended model)
Catalog generator/printer
Detailed road-show tracking – know what left the store and what returned
Label printing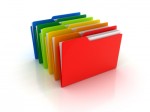 Repair & Job-bag Tracking (screenshot)

Comprehensive job-bag module, track and find jobs by job number, customer, due-date (promise date), goldsmith
real-time tracking of job bags by work-station location
Imaging – up to 2 images per job bag, allowing you to take a snap shot within seconds (see our price list for our recommended model)
detailed costing breakdown
Built-in automated SMS text messaging and e-mailing informing your customer when a job is ready for pick-up
Job-bag printing (example) & job-bag bar-coding
Stock / job-bag item assembly
Instant gold-smith assignment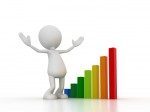 Comprehensive & powerful Reporting Features

Financial reporting, day-end balancing
Fast-seller and aging reports (screenshot)
GM-ROI and turn reports (screenshot)
automated daily fast-seller re-ordering
Open-to-buy reports
Inventory sales reports by department, vendor, customer, employee, sales type – all selectable by any date range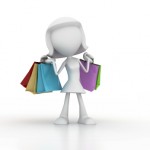 Customer CRM (Relationship Management)
System remembers customer information of names, spouse's name, addresses, several phone numbers and fax, email addresses, wife's & husband's birth dates, anniversary date, rings sizes, customer types/groups, customer image, referrals (screenshot)
Comprehensive reporting on all the above fields – for example generate a list of items sold to a specific type/group of customers
Customer wish-list and virtual wish-list of jewelry pieces you need to keep looking for
Birthday & anniversary reporting – know who has a special occasion within the next month
Top customer list within a date range and cold customer reporting
Add new customers using the integrated reverse phone number look-up that returns name and address from the Internet's white-pages
Multi-Store Functionality
transfer inventory from your local location to any other location, inventory information will transferred automatically and enter electronically into the remote store's database, remote store will receive a notification to confirm the received inventory
edit the remote's inventory from your local location, possibility to print labels
look-up inventory by SKU#, Style#, category and description remotely, know what store has the item you are looking for
get sales information and sales totals/summary from any remote location at your local sore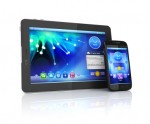 Go Mobile!
Too many customers at your POS station? Or is it sometimes not convenient to leave your client to walk back to the POS terminal? Go mobile with our DiamondCounter mobile application – running on iPad and Android tablets
Print professional receipts just like from your main POS terminal from your mobile device from anywhere in the store
Find & add customers on the fly on your tablet, look-up your customers purchasing history and be able to add and look-up jewelry pieces that are on their wishlist
Get inventory and sales reports (selectable by date range) even if you are away from your store right on your tablet (internet connection is required), generate reports by department and/or vendor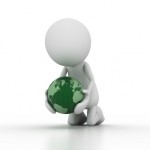 Web Solutions
Add your store's inventory to your web-site e-catalog with the click of a button – have it customized to make it match your existing page or pick from a variety of different templates (example1, example2).
Push your inventory to your business Facebook page and allow your fans & friends to browse right within Facebook  click here to see an example
see what our partner can do for you!
Post the most current repair status online, so your customers can check on your web-site if their repair is ready for pickup
Have your inventory on mobile devices, such as iPads and Androids –  click here on your mobile device to see it.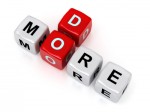 Even More Bells and Whistles!
Several detailed user level authorities – allowing you to setup the system so that each employee has different levels of user right to access the software features
Multi-store capability – transfer stock to another store via a internet connection, look-up stock in a remote store, synchronize customer files and more
Built-in demonstration videos allowing you and your staff to watch a live movie instead of reading a user manual
SMS text messaging for the store owner – stay informed even when you are not at the store, get constant updates on your phone by SMS messages of… employees punching in and out, items being sold or returned over a certain value, day end trending and monetary reports, be informed when items get deleted or are being discounted by more than a selectable percentage (optional)